Description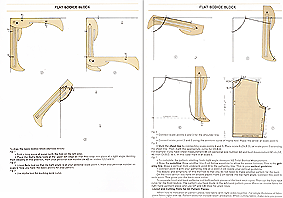 The first book in the series on pattern drafting. A simplified method that allows you to draft slightly loose pattern blocks appropriate for knitted fabrics.
The book is divided into two parts.
In the first section, you will learn how to draft pattern blocks in personal measurements, for bodice, sleeve, skirts and trousers.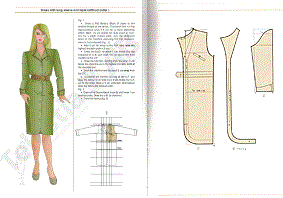 In the second section, you will learn step-by-step how to make a variety of specially chosen modern styles with clear and easy to follow instructions. You will be amazed with the good fit of the clothes you will make.
The designs included in the book can by used as sets suggested in the book or in you own combinations. This gives you the possibility of making a much greater variety of styles than shown in the book.
The system is called Fashion Express AB, and like its name it gives you in an express and simple way the ABC in drafting your own pattern blocks and making your own clothes.
Our long experience gives us confidence that you will receive full satisfaction from the Fashion Express AB system. It will give you all the pleasure of creation, skills and good results.